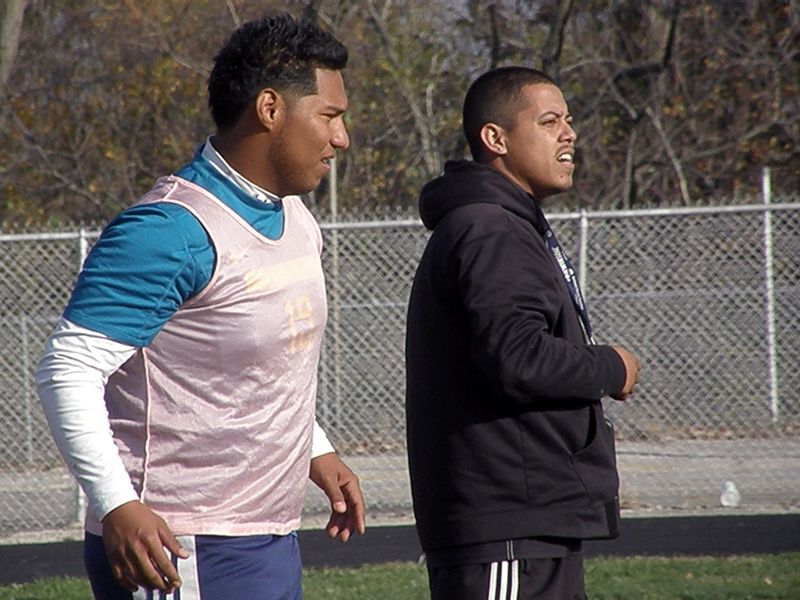 By NICK SLOAN
,
NJSloan212@gmail.com
In Kansas City, Kan., high school sports, it's not often a team finds a lot of success unless it's a boys basketball team or the Bishop Ward Cyclones baseball team.
At J.C. Harmon High School, the boys soccer program is trying to change that tradition and make a little bit of history on its own.
The Harmon Hawks boys soccer team won the school's third regional soccer championship last Friday. Tonight at Art Lawrence Stadium at 6:30 p.m., the Hawks look to take one more step towards the school's first state championship in any sport.
While Harmon does not have that state title trophy yet, the soccer team is no Cinderella story.
The Hawks, led by first-year head coach Carlos Olivas, have lost just one game this season.
They finished second in an early season tournament loaded with 6A teams and Johnson County soccer programs - the county considered the best in the state when it comes to high school soccer.
For Olivas, the success of the 17-1 Hawks team does not surprise him.
"I've known how skilled they've always been," Olivas said. "I seen their technical abilities while watching them as a supporter last year. All they needed was a little tactical help."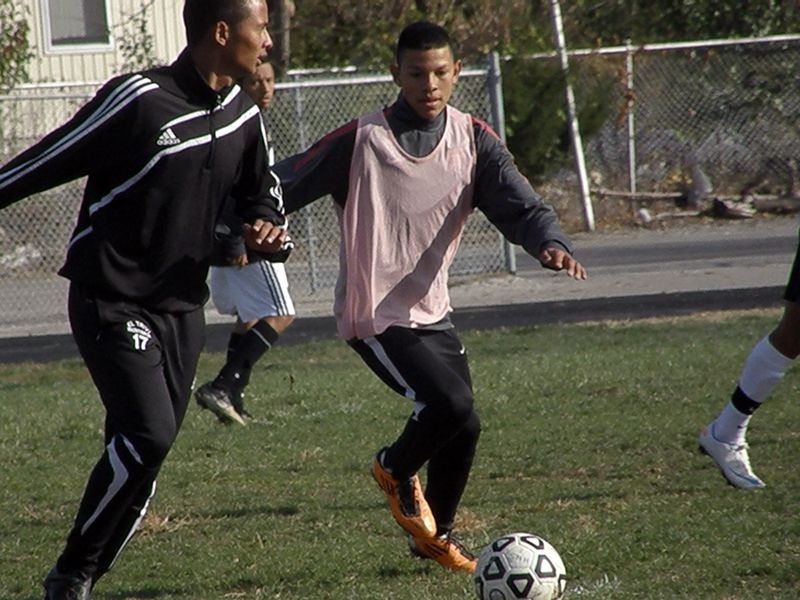 Olivas is a central figure in the history of Harmon athletics - particularly soccer.
He was a player on one of the two previous Harmon teams that advanced to the state tournament.
He also serves as the school's girls soccer coach and has taken that program to the most success it has enjoyed since it began.
"Getting to state definitely means more as a head coach," Olivas said. "That's why I'm here. It wasn't always easy. I had to sell myself as a coach since it's my first season."
Along with the success at Harmon, Olivas sees this as an opportunity to put KCK on the map when it comes to soccer.
Traditionally, KCK teams in most sports often struggle against the larger Johnson County programs.
This year's Harmon Hawks team is bucking that trend. They are 3-1 against Johnson County soccer programs this season, including a 2-0 win against Blue Valley Southwest in last week's regional championship game.
"Kansas City isn't a push over anymore," Olivas said. "That's the message we want to send. They have worked their butts off and they're putting Harmon the map."
And if things hold up as planned, the Hawks are not done.
Many of the team's key contributors this season are sophomores and juniors, meaning both KCK and Johnson County should take notice of the rising soccer program at J.C. Harmon High School.
Still, despite the lofty expectations Olivas has for both himself and the players on his team, there's a little time to enjoy the moment.
"I knew we would have a good season this year," he said. "Now it's turned into a great season."
Tonight's kick-off against Topeka-Seaman will be at 6:30 p.m.